About Us
The Housing Executive is an entirely independent organisation. It was formed by Tony Clark and Carol Drummond in 2002 – we have a background in housing recruitment at director level, and have worked with the sector for over 20 years. We have expanded gradually, ensuring we maintain standards and priding ourselves on generating repeat business through good service – clients and candidates often recommend us to others. We are based in central London (two minutes from Waterloo station). We prefer to build relations with candidates and clients for the long term and are often recommended because we take the time to listen to your requirements.
Meet the team
Tony Clark, Director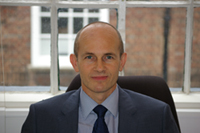 Tony has a BSc in Psychology and has trained in counselling and psychometric testing. His early career spanned from running career workshops to the regional management of a general recruitment agency. Tony became interested in housing as a director of HERA (an organisation that evolved from a housing association). By setting up The Housing Executive with Carol Drummond he was able to focus on working with managers and executives – offering career advice and independent feedback as part of a standard service. Committed to providing quality recruitment services, Tony enjoys working with the housing sector where individuals have a vocation for what they do. As well as recruitment, he focuses on corporate aspects of The Housing Executive.
Carol Drummond, Director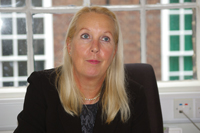 Carol has over 25 years' management and recruitment experience in both the public and private sectors. Her early career included: residential conveyancing and recruiting in the legal/social care arenas, leading to a director of recruitment role with HERA. Her roles have always been customer focused and service driven – from her early days in management with KLM and the Forte Group, to more recently being a Champion of Diversity, sitting on the REC's Diversity Forum and Race for Opportunity committee. Carol has a genuine commitment to empowering, supporting and developing the talents of individuals, particularly those facing organisational challenges and formed The Housing Executive with Tony Clark, in 2002, to develop this aspect of the recruitment relationship. Often called upon to provide advice to candidates and clients alike, Carol, invests time in providing the personal service, interview feedback and support during periods of change and progression, for which The Housing Executive has become known. As well as recruitment, Carol focuses on the strategic and external aspects of The Housing Executive.
Julie Kellaway, Director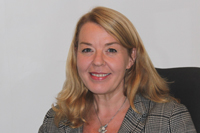 Julie Kellaway has worked in social housing recruitment for over 20 years and as a recruiter for 10 of these. She has a BSc in Psychology and Sociology and her early roles were with a property developer and in internal audit. She was director of finance and systems with HERA Recruitment, and having always had a strong focus on customer care she naturally moved to a more client facing role at The Housing Executive. Julie uses her sector knowledge to provide career advice and guidance to candidates and discuss specific requirements with clients. She enjoys interviewing people from all areas of the sector, enabling them to promote their achievements on their CV and helping them to be themselves at interview. Julie finds it hugely rewarding when candidates are successful with an exciting new role and clients find their ideal match. As well as recruitment, Julie focuses on the financial operations of The Housing Executive.
Tracy Nicholson, Recruitment Consultant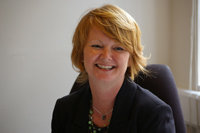 With a foundation from an employability skills organisation, Tracy progressed in recruitment at HERA, where she coordinated the senior management recruitment desk. She now enjoys a part time role focused on the cornerstones of The Housing Executive's reputation: up to date market knowledge, monitoring roles advertised across the sector and ensuring client details are current and relevant. Through personal contact with organisations and HR departments, Tracy offers The Housing Executive's services to extend the reach of our clients in their search for candidates.
Phill Maxted, Operations & Compliance Manager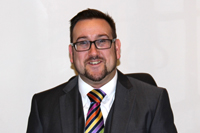 With a BSc in Medicinal Chemistry, Phill brings his meticulous and methodical approach to the back office functions of The Housing Executive Joining the team in 2009 after working in Central Europe and for a National education charity. He has developed a keen interest in the sector through his work and keeps The Housing Executive abreast of issues in the housing media. Phill co-ordinates our internal systems, communications, and the day-to-day operations; managing our weekly payroll, vetting, monitoring and contract compliance. Phill is committed to an excellent standard of customer care and ensures that The Housing Executive provides the highest level of service throughout the recruitment process. He is most often found reaching for the phone at the first ring, providing a rapid response to all our contacts.